Welcome to the first community synthesiser where creators at play enable players to create. It is strictly constructive, visual and flexible to the max: Flexion.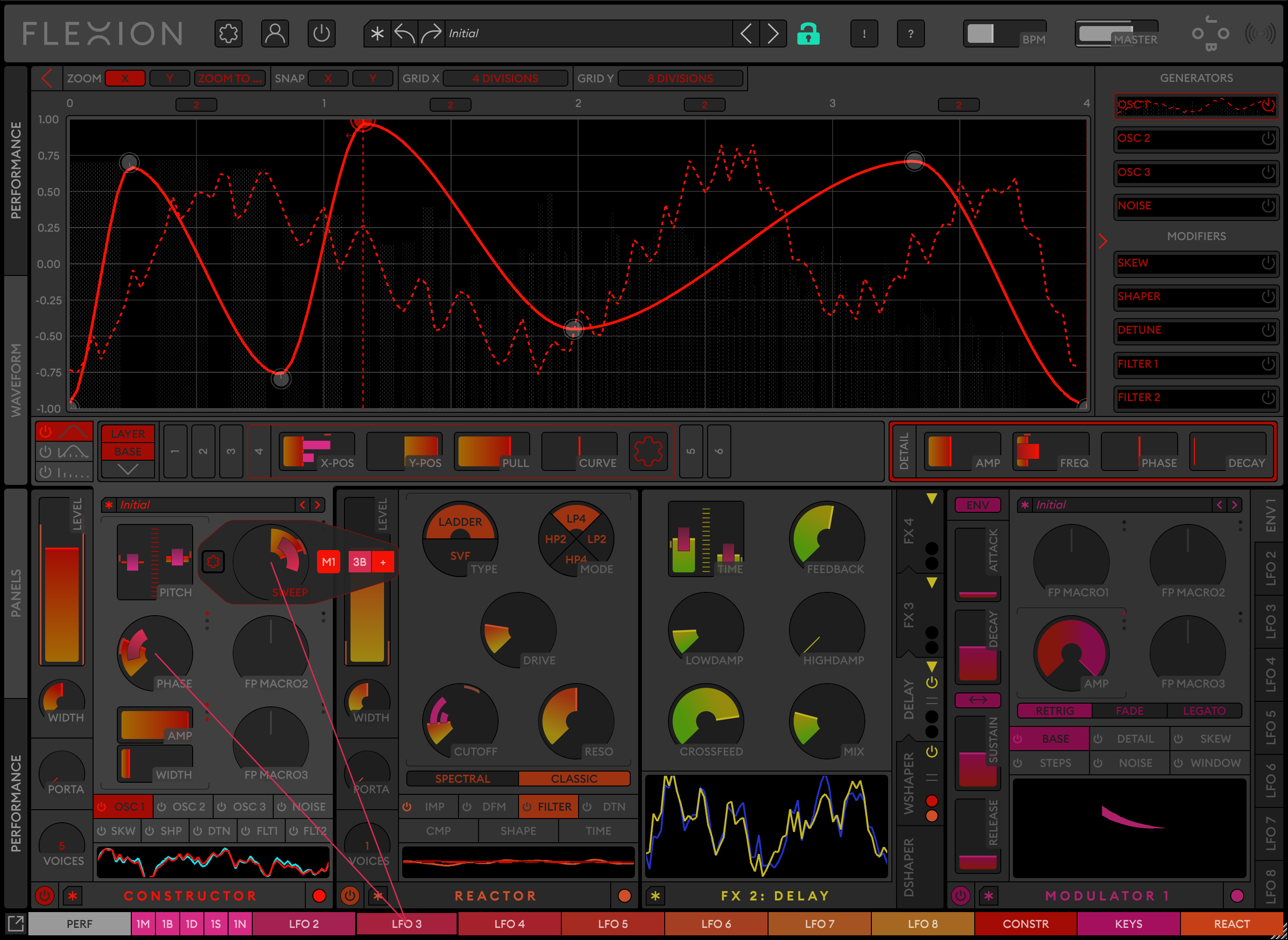 Flexion in a nutshell
Flexion is a unique and musical instrument powered by constructive synthesis and the community. It's universe of tonal control and the build-in preset marketplace make it a Sound Designer's dream. At the same time, Music Producers benefit from individual and to-the-point preset interfaces and the integrated and ever-growing, community-driven preset browser.
Flexion pioneers into new territories where creators at play enable players to create.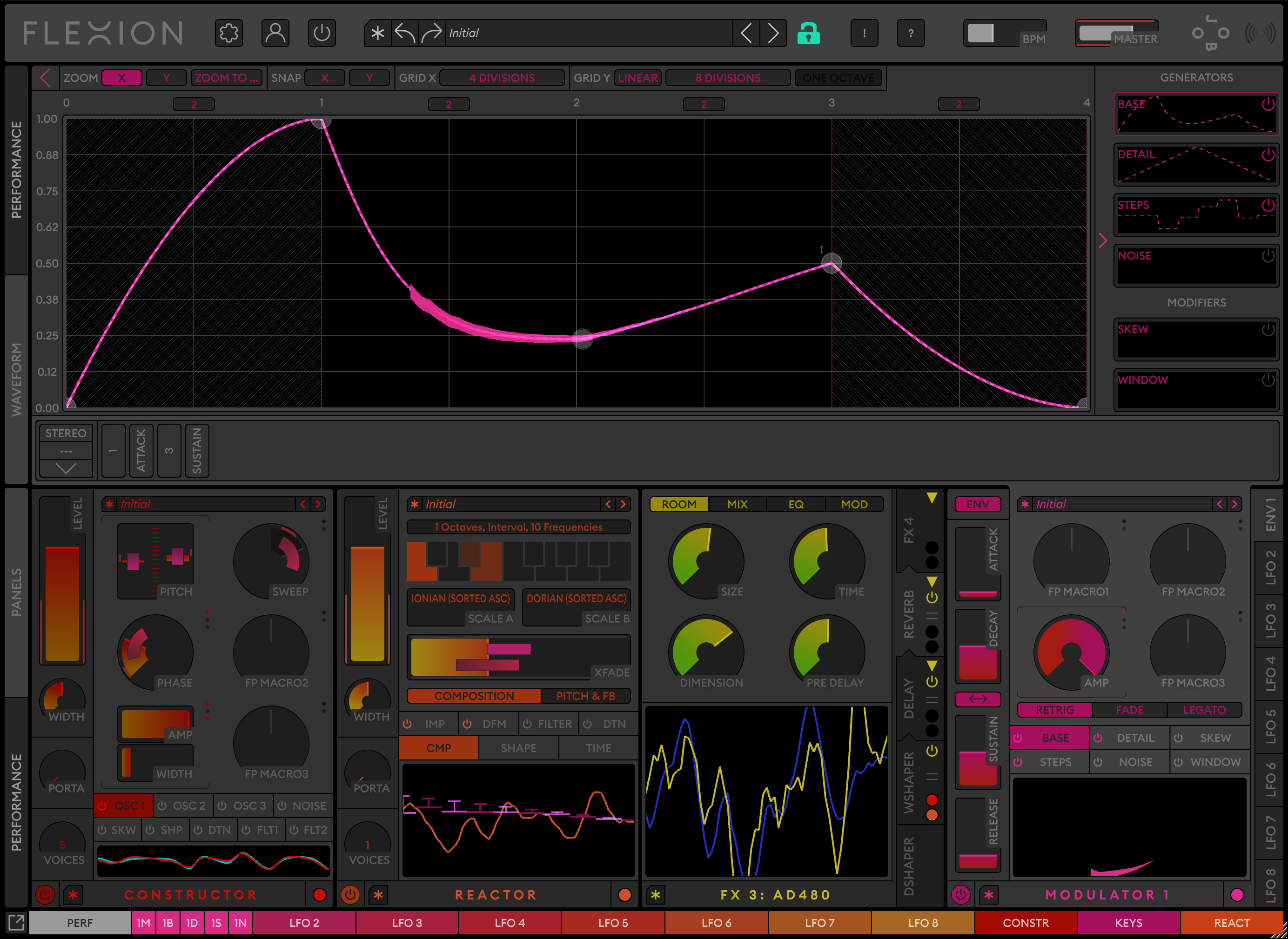 Flexion's sound engine creates unique sonic possibilities. It truly enables to "deep-dive" into the world of synthesis – beyond of what's currently known and established. It's your opportunity to explore this universe of sound and share your discoveries with the world.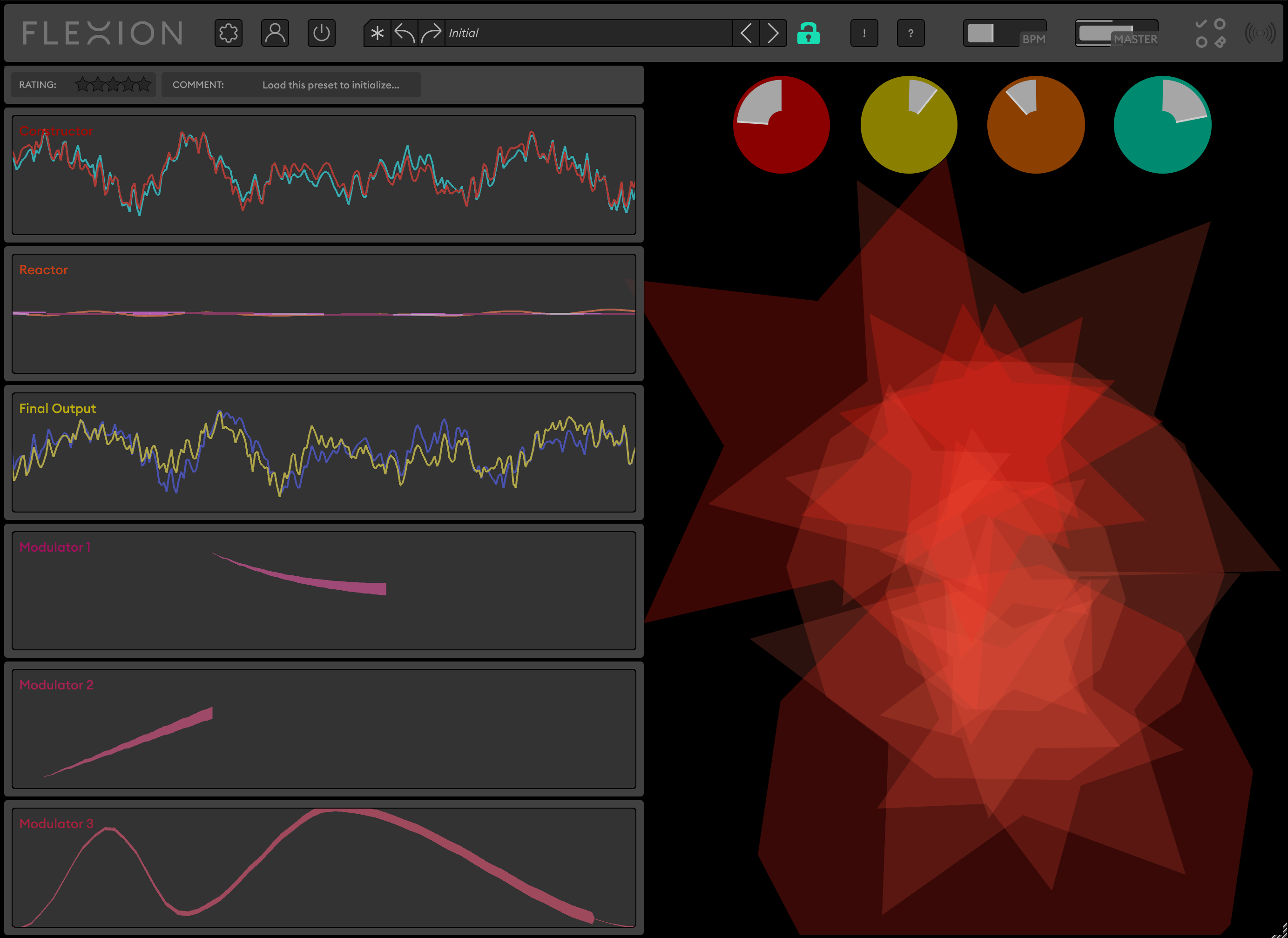 Flexion features an ever growing and community driven library of sounds. Every time you open the preset browser, you will find fresh sounds from authors of the community. Those sounds may be tweaked further via easy to use and individually tailored performance interfaces.