Flexion
Community
Benefit from an ever growing library of fresh and easy to use sounds!
Flexion extends the horizon by providing an ever-growing and community driven library of sounds. Refresh the preset browser anytime to find new and exciting creations from designers of the community.
Selectively unlock individual sounds and feel good – you are supporting the designer(s) that will deliver the next cutting edge sound for your production.
Easily modify the sounds to your liking through custom and individual interfaces that remove the clutter and expose just what you need.
Preset Sharing
Create & Share

Show what you have created by uploading your presets to the cloud – all directly from within Flexion. Your uploads can be based on other presets and/or contain sub presets of other authors. Flexion's edit-distance algorithms will automatically determine the territory your preset falls into and figure out the participation for each involved author.

Play & Unlock

Browse through an ever-growing library of sounds created by authors from the Flexion community. Try any sound in your production and selectively unlock once you found the perfect match. Unlocking supports the creator(s) of the sound who will always strive to create your next sound.

Browse & Find

Flexion's preset browser is connected with the cloud and enables you to find what you need via search fields, tags and ratings. Help the community by providing your own tags and ratings and systematically search for tags that the community has selectively agreed upon. Oh and once you found a sound you like, search for similar sounds in order to find just what you need!
Community Workflow
Discover and explore what others have created via the cloud-connected preset browser.
Found just what you need? Unlock to remove the audio-watermark and automatically reward the author(s).
Take what you have unlocked as a basis or start a new preset from scratch and share your own creations.
Have others discover and unlock your presets and be automatically rewarded!
Integrated Networking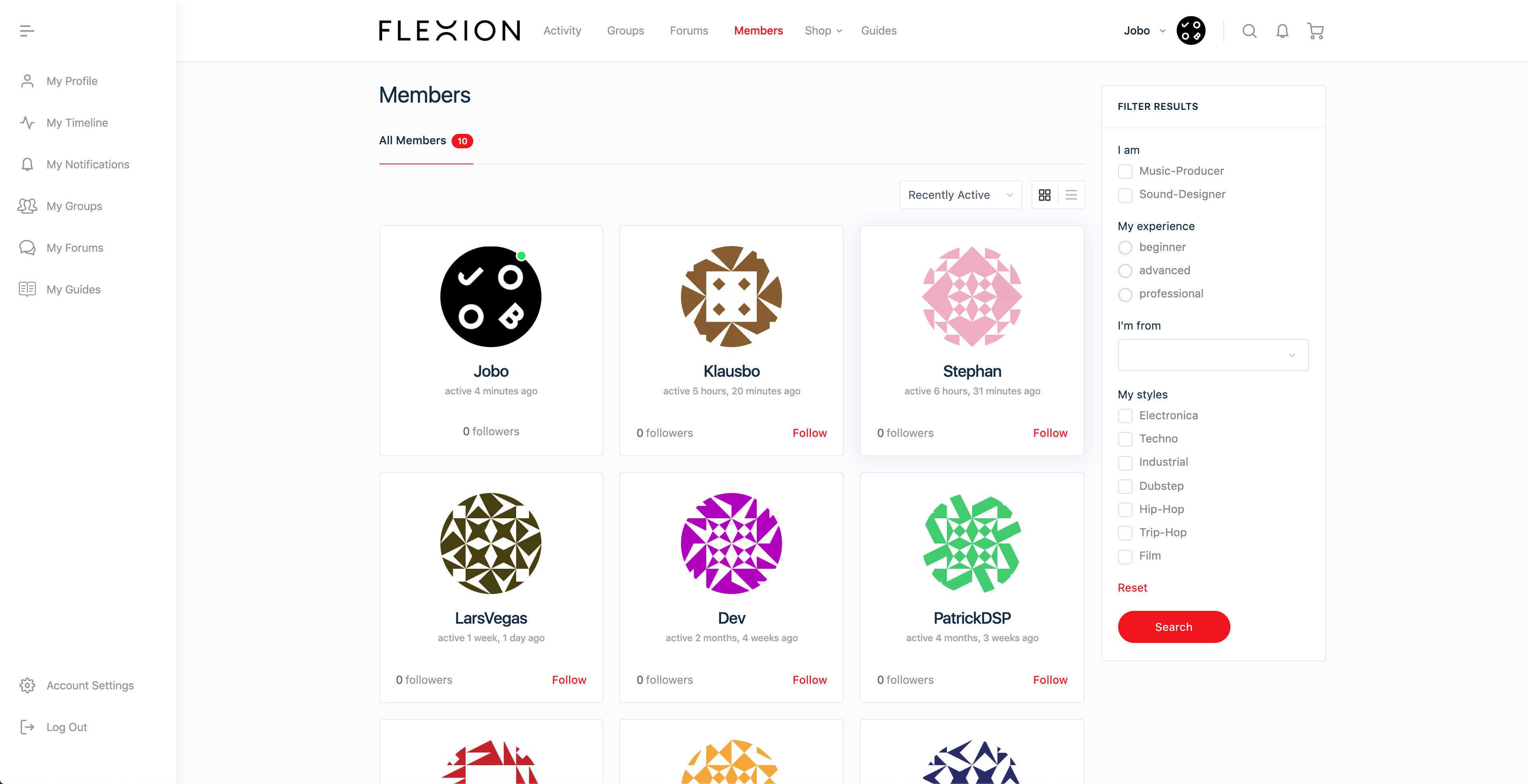 Stay up to date and take part in the global activity board.
Join specialised groups for discussing specific topics.
Write about presets you like and post direct preset links.
Browse any author's profile and activity and hit follow to stay up to date.
Do all of this tightly integrated with Flexion.
Beta coming soon
We are getting things ready to commence with the beta. Stay tuned, more information will follow.
Creators at play enable
players to create.
Available for Mac OS and Windows